Ocean Creek Amenities
Ocean Creek Resort is a luxury resort that spreads out across 57 beautiful acres. It's a different side of North Myrtle Beach—one that is nestled in the trees, features wooden walkways and numerous swimming pools scattered about. There is tennis and a putting green, not to mention a game room, children's activities and an oceanfront beach club.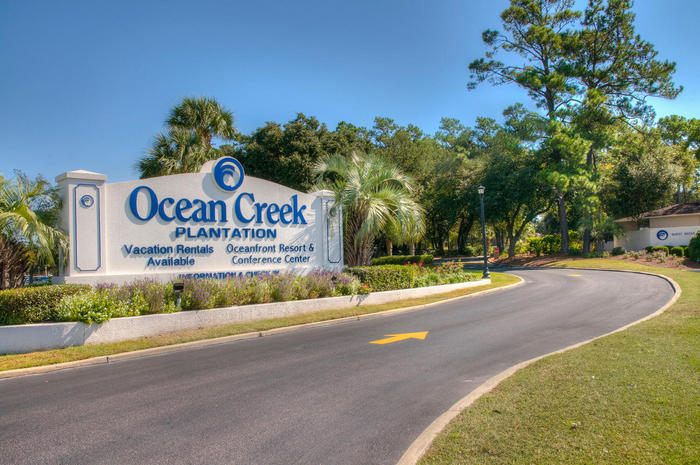 Sleeping Accommodations
Ocean Creek Resort has a plethora of vacation accommodations. The oceanfront Towers and the Garden Homes at Ocean Creek Resort have two- and three-bedroom condominiums, as do the Greens Villas, which are adjacent to the Ocean Creek putting green. Practice your swing just steps from your comfortable accommodations. Tennis Villas wrap around the Tennis Center and feature a swimming pool and your choice of a one-, two- and three-bedroom vacation condominium. And the Lodge Villas at Ocean Creek Resort are nestled in wooded landscaping where meandering sidewalks beckon a stroll. Live oaks and pine trees surround the Lodge Villas at Ocean Creek Resort where two-bedroom vacation condominiums, one bedroom vacation suites and efficiency studios accommodate families for a memorable North Myrtle Beach vacation. Vacation at Ocean Creek Resort in North Myrtle Beach for a romantic weekend as a couple, bring the kids and find comfortable accommodations for your whole family, or make it a golfers' getaway with plenty of space for each golfer to spread out and enjoy the vacation condominium. Ocean Creek's villas and condos are luxurious accommodations that house from two adults and two children in a 400-square foot efficiency to four adults and four kids in a 1,586-square foot three-bedroom, three-bath vacation condominium in the Greens Villas. Take your vacation pick!

Condominium Furnishings
While each Ocean Creek condominium and villa may be decorated differently, generally they all feature a fully furnished kitchen with all the appliances you need to prepare a gourmet meal. Wireless Internet access is available and multiple televisions are in most accommodations. And you'll find a convenient washing machine and clothes dryer in most units. The best part of each vacation condominium at Ocean Creek Resort is the balcony or the porch. Relax outside of your two-bedroom condominium and get some fresh sea air. Hear the birds sing and perhaps even listen to the crashing waves. It's home sweet home for your family beach vacation in North Myrtle Beach's Ocean Creek Resort.
Oceanfront Location
The oceanfront location of Ocean Creek Resort has welcomed guests for years. Through the gated entrance and around every curve of the beautiful Ocean Creek drive, you will be enamored. But reach the oceanfront where the sky opens up and you can hear laughter on the beach and families having fun and you know you have arrived. Ocean Creek Resort's oceanfront location in North Myrtle Beach makes your beach vacation perfect! Walk to the beaches and sink your feet in the sand. Or if you are staying in one of the oceanfront towers, look at the panoramic views from your private oceanfront balcony. The Ocean Creek Resort Beach Club is on the oceanfront and boasts a swimming pool and bar and grill that serves icy cold cocktails and fruit smoothies. So regardless of where your Ocean Creek condo is located among the 57 acre property, retreat to the oceanfront Beach Club and the wide sandy beaches for a special time during your North Myrtle Beach vacation.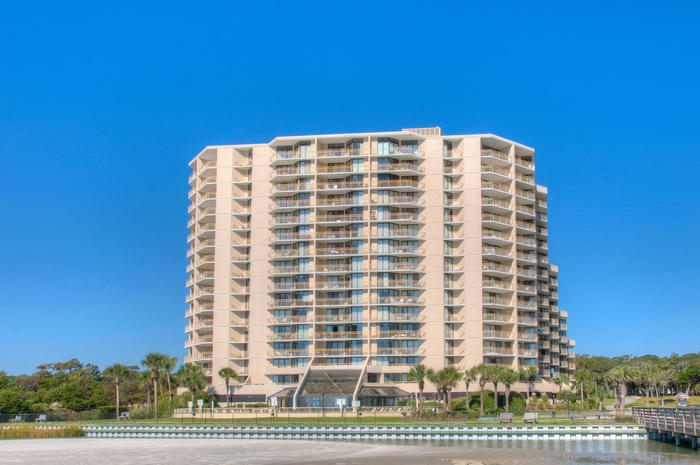 Swimming Pool
Finding a sparkling blue swimming pool at Ocean Creek Resort is not difficult because there are so many—six outdoor pools in all. Pick a lounge chair, seat yourself at a table or spread your favorite beach towel down on the ground and relax. Getting a tan at the swimming pool is what everyone does during their North Myrtle Beach vacations. Oceanfront Towers each have a sparkling blue swimming pool and the Ocean Creek Resort Beach Club has another oceanfront swimming pool so your family will never be far away from taking a refreshing dip in a warm summer day. There is an oceanfront kiddie pool for the smallest members of your family and an indoor swimming pool and hot tub for the days that being indoors is more appealing than being outside. Your family's swimming pool needs are covered at Ocean Creek Resort.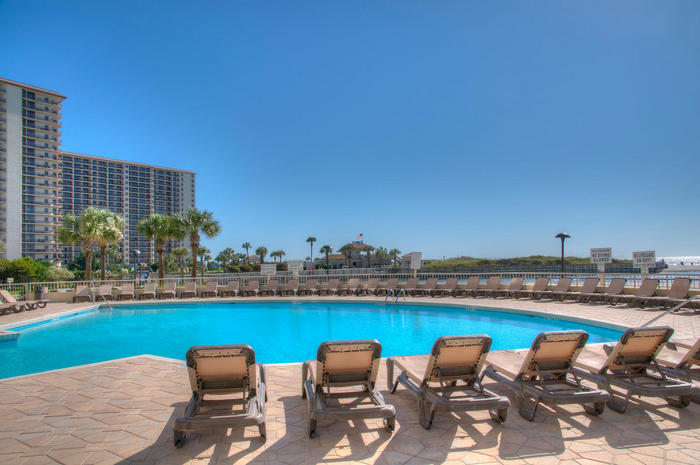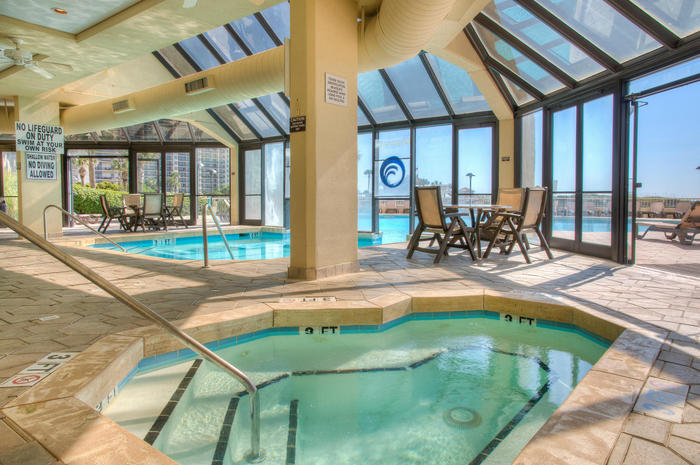 Beaches
The beaches are magnificent at Ocean Creek Resort. They are sugar white and beg you to take off your shoes so you can feel the soft sand on your toes. North Myrtle Beach is famous for its gorgeous beaches and Ocean Creek Resort has a nice long stretch of beachfront running alongside it. You can see for miles when you relax in a beach chair and let the waves lap at your feet. The views are postcard-perfect and the occasional dolphin or diving pelican are worthy of capturing on film to later become part of your family vacation scrapbook. Building sandcastles at the water's edge is tradition for many families vacationing at Ocean Creek Resort. And searching for the most beautiful seashells to take home as vacation treasures is a must-do, also. Ocean Creek Resort boasts an oceanfront beach volleyball court for the athletes in your family. Name your teams and hit the sand for an exciting game of volleyball. Or bring your own games, like Bocce ball, Frisbee and a football to toss around on the sand. The beaches in front of Ocean Creek Resort are very much a playground for adults and children alike.
Dining
Visit the Four Seasons Restaurant for the breakfast buffet at Ocean Creek Resort. Try the Ocean Creek Beach Club bar and grill during the day as your family spends time poolside. The menu here includes grilled burgers, hot dogs and more for lunch. You don't have to leave the resort to find delicious food when you vacation at Ocean Creek Resort in North Myrtle Beach.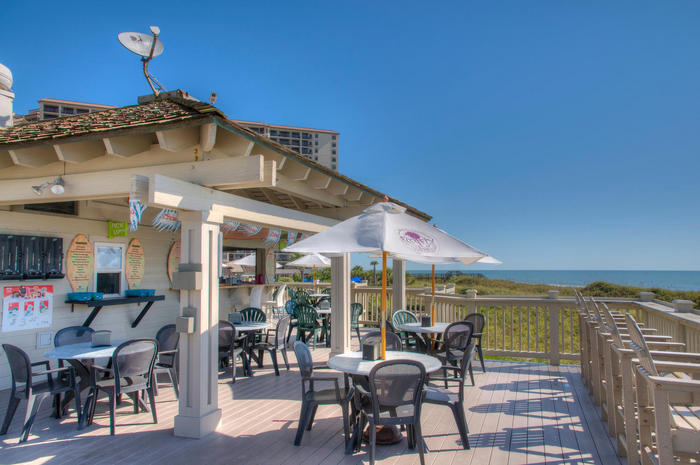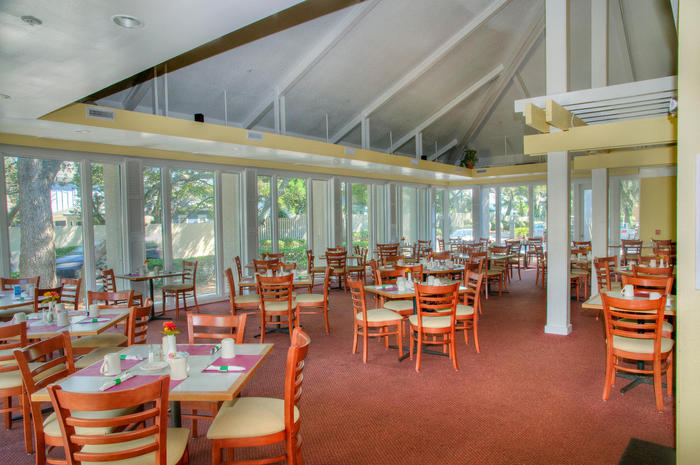 Fitness Center
The Ocean Creek exercise room will help you stay in shape during your North Myrtle Beach vacation where seafood restaurants and ice cream cones will tempt your taste buds and your waistline. Do some cardio on the beach with an early morning run or a late afternoon walk and then hit the Ocean Creek Resort Fitness Center to tone and do some strength training.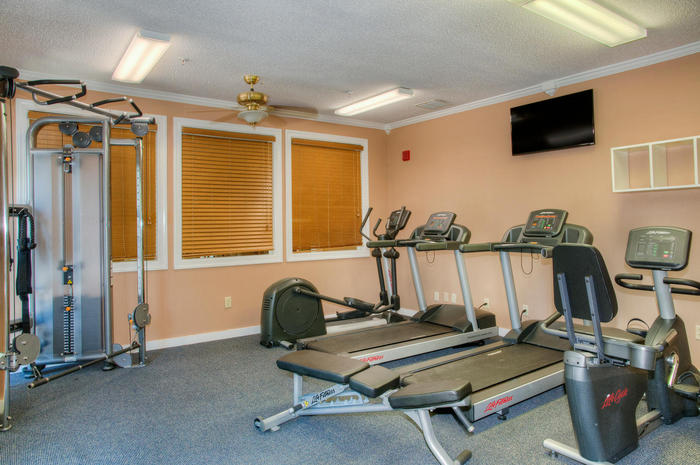 Children's Activities
From Memorial Day through Labor Day at Ocean Creek Resort, there are all kinds of terrific weekday activities for your kids. Do your own thing while your kids play pool games, enjoy arts and crafts, go on a sc avenger hunt and play on the beachfront—all while supervised by Ocean Creek Resort professionals. And there is a video game room at Ocean Creek Resort that is fun for everyone, especially the kids.
Laundry
Most units at Ocean Creek Resort feature a washing machine and clothes dryer in the condominium. Doing some laundry while on vacation at Ocean Creek is a breeze because those appliances are at your fingertips. Throw in a load and instead of waiting for it to finish—you can go play on the beach! What a wonderful treat and bonus amenity to have for your North Myrtle Beach vacation.
Kitchen
The fabulous kitchens in each of the condominiums and villas at Ocean Creek Resort are furnished just like at home. There is storage and counter space and full size appliances in the resort's condominiums so you can be comfortable during your beach vacation. Whether you just want to make a pot of fresh brewed coffee, throw some popcorn in the microwave or make a picnic that your family can eat on the beach, everything you need is here. Cook it, reheat it, keep it cold and wash it—just like home!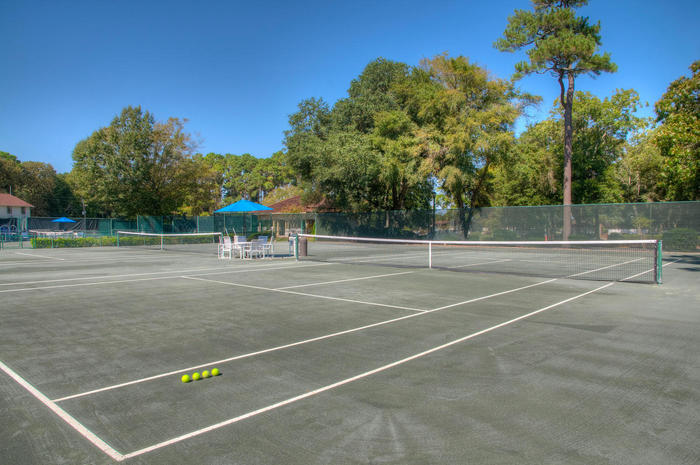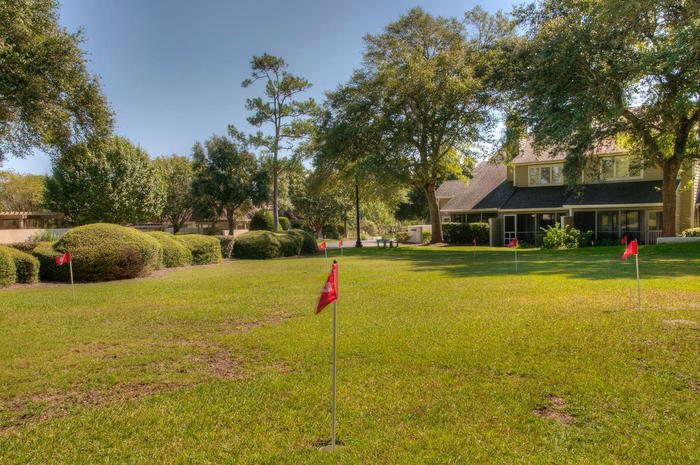 Property Location
Location: Oceanfront
Area: Windy Hill
10600 North Kings Highway
888-669-7853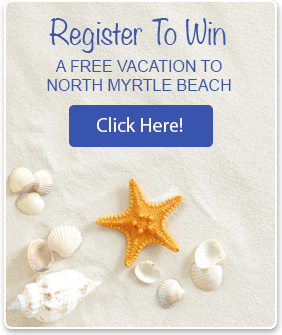 Disclaimer
Elliott Beach Rentals is not affiliated with onsite management or the HOA of this complex.